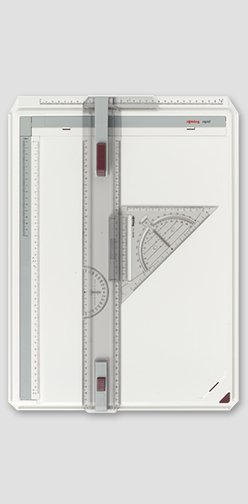 Top of the line full-featured drawing board with L-system straightedge design. Robust board of unbreakable, non-warping material.  Parallel straightedge with Stop-and-Go-mechanism. Two magnetic clamp strips.
Out of stock. We will be back soon.
More info
This product is not sold individually. You must select at least 1 quantity for this product.
Warning: Last items in stock!